Products: Heads & Porting
Head Porting - Flow testing
One of the last items most people think about in an engine upgrade is really the most important - the cylinder head. Companies focus on selling camshafts, carburetors, exhaust systems, etc.- easy stuff to sell and all designed to improve air and fuel flow into and out of the engine. But in the air flow equation, the limiting factor is still the smallest or most restrictive part. No matter what is bolted on to it, if that most restrictive part is in the cylinder head, than that is what is going to limit the total amount of air that can flow into and out of the engine and the amount of power that engine can make.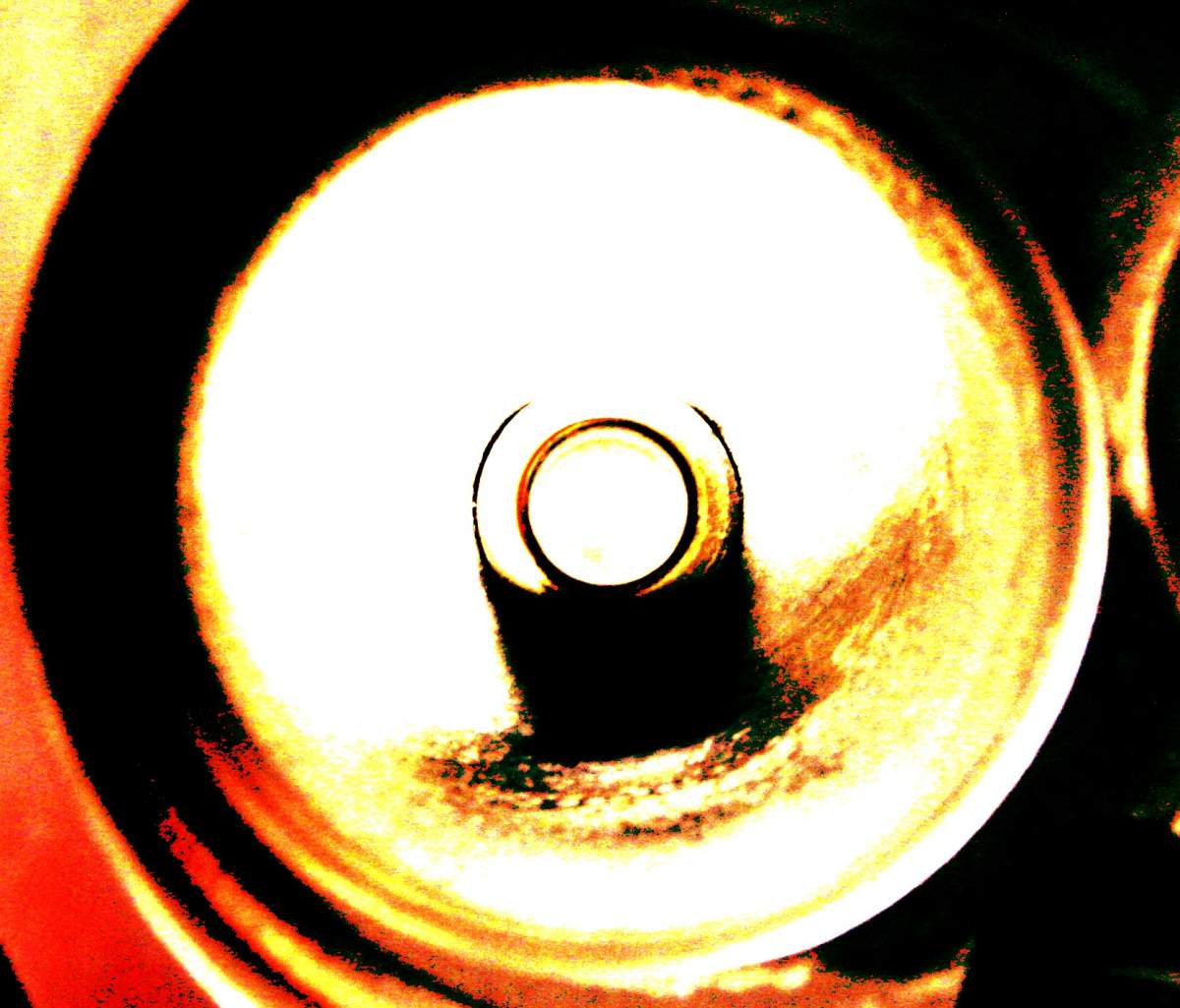 Once we accept the concept that you have to improve the capacity of the intake and exhaust ports to flow more air and fuel in order to make significant increases in power, then head modifications have to be considered the key to enhancing engine performance and a prerequisite for all further modifications. Efforts to increase power without following this principle usually do not end well. Fortunately, the areas of greatest potential for increased power and efficiency in most vintage cars are also in the head.

Modifications to the ports, as well as the combustion chambers, valves and valve seats, address the most serious performance restriction in the Volvo B18/B20 engines - head flow limitations based on the stock port designs. Without improvements in head flow, changing cams and increasing displacement will not produce satisfactory results. Our engines produce very significant improvements in power and torque ( as much as double the stock outputs ) , not only in terms of peak numbers but throughout the normal operating range, because of radical improvements in flow produced by modifications to the ports, valves and combustion chamber shape. These modifications make it unnecessary to resort to long duration cams, needed to make up for poor port flow, and which typically produce increases in top end power while losing it at the low end.
When our heads are matched with our cams and exhaust systems, the result is a well tested combination of power, driveability and fuel economy - improved performance without any drawbacks.

On a custom basis, various degrees of head work are offered from street performance to full race applications. Extensive work on the flow bench, followed by dyno, street and race testing, allows us to be sure of the results that will be obtained. These are not educated guesses based on what works on other engines or what someone else did, but are well-tested configurations on our engines. The port design and degree of port enlargement is tailored to the specific application. We do not put heads with large race type ports on street engines. Even our race heads are normally designed to produce maximum rates of acceleration rather than maximum peak power numbers.
All of our head work is backed up by flow bench testing, both before, during and at the end of the porting process. Over 20 years of experience porting, testing, racing and building Volvo engines for all types of uses with these heads gives us the experience to "do it right". The more heads we do, the more we learn. Our heads are constantly improving - recent comparison tests have confirmed that today's street heads are better in many aspects than the race heads we did several years ago - and those heads were still winning races last year.
| | |
| --- | --- |
| | |
Only a comparatively small portion of the time that it takes to produce one of our performance heads is spent doing actual head porting, though that time is crucial to a successful result. The rest of it, after the head is cleaned, checked and prepped, goes into installing hardened exhaust seats; enlarging the valve spring pockets to accommodate larger springs;milling the combustion chambers to unshroud the valves; cutting the angles on the valves; cutting seats in the head; removing and installing valve guides; reaming the guides to the proper size for each valve stem; removing the soft plugs, removing checking and reinstalling the brass coolant tube that runs the length of the head; reinstalling the soft plugs; vacuum checking the ports to make sure that there is a good valve to seat seal; flow testing the ports to make sure that they flow up to spec for the specific head type; measuring the size of the combustion chambers; calculating the size of the combustion chamber that will give the desired compression ratio for the particular engine the head is going on; milling the head to produce the desired combustion chamber size for the desired compression ratio; checking and installing the valves, sprngs, seals, ratainers and locks; and a few other things that I have left out.
| | |
| --- | --- |
| | |
Custom port work is done on an hourly basis. Depending on the work specified $400 - $800 would be the typical cost range for custom porting a B20 street head where valve, guide and extensive seat work is not required. Call or Email for details.
Free flow testing - we've had a standing offer to flow test one intake and one exhaust port of any B18/B20 head, without charge, other than return shipping. We make this offer in order to give the customer a starting point or baseline for decisions on whether further work is needed. Results are compared to those from stock and ported heads.

See the end of this section for a more detailed description of our head porting efforts.

go to top
|
how to order
---
Economy Performance Heads
For those who need to limit their expenditure and have a head that has basically good components - good valves and guides - we offer an economy head rebuild that includes basic porting. Hardened seats are installed. The valves and seats are given 3 angle valve jobs. Critical areas of the exhaust port are ported for a 15% ( early & E heads) - 25% (F heads) improvement in exhaust flow. Not in the same class as one of our Street Performance Heads, mainly because porting is limited to the exhaust, but a lot better than stock - a great way to add some performance when you need a valve job.
Economy performance head with your stock valve springs $585
Economy performance head with new retainers and 1.25" dual valve springs for use with performance camshafts $ 765
Add $125 to either of the above to include the installation of bronze valve guides.
Specifications and prices on these heads have changed. Please email or call for details.
go to top
|
how to order
---
Street Performance Heads
Head flow, particulary exhaust port flow, is the main factor limiting power in the B20 engine. Our street performance head was designed to solve this problem. It will meet most street performance requirements including use with superchargers and turbo chargers. The design includes modified combustion chambers to improve combustion efficiency and unshroud the valves, hardened seats, bronze guides, high flow stainless steel valves including an oversize 36mm exhaust valve, three angle valve job, and dual valve springs. The head is milled to achieve the desired compression ratio.
Our Street Performance Head is usually based on the B20F casting, or the similar late B20 carb head, in order to take advantage of differences in these casting that allow the best exhaust port shape to be produced. The chief restriction on these heads is in the exhaust port, so that is where improvements are emphasized, typically improving exhaust flow by over 30%. The superior intake port and larger intake valve of the fuel injected heads, allows modification time to be concentrated where it is most cost effective.
The SP head will work with a variety of carbed and fuel injected induction systems, but requires tuning of these systems to support significant increases in fuel/air flow. Although designed to work best with our cams and exhaust systems, significant increases are possible with other components. Using the SP head on a properly rebuilt 2-liter B20 engine with our street performance cam and exhaust, will result in a very broad power band with HP in the 120 range at the wheels and150 at the crank, with variations depending a number of factors including how the testing is conducted. Power and torque increases start at very low engine speeds and continue throughout the useable RPM range. Detailed dynamometer results are available on request.
Type I
Includes more extensive intake porting than past versions, new high flow valves with larger 36 mm exhaust valves, 3 angle valve job, hardened exhaust seats, dual valve springs, bronze guides, milled to specified compression ratio. Similar to our traditional Street Performance Head (now called the type II head) but at a lower cost due to its stock combustion chamber and less extensive porting - $ 1150 ( Core charge $175 )
Type II
Our standard Street Performance Head, a significant step up from the Type I. Includes new high flow valves with larger 36 mm exhaust valves, 3 angle valve job, hardened exhaust seats, dual valve springs, bronze guides, milled to specified compression ratio. Adds more extensive porting, especially in the intake ports, and modified combustion chambers to un-shroud the valves and support higher flow rates as compared to the Type I. On our supercharger system the use of the Type II head with an appropriate exhaust system has produced increases of over 50 HP compared with stock heads at similar boost levels. On normally aspirated engines this head is the basis for our street performance engines producing from 150 - 160 HP at 2 liters and more with larger displacements. $1375 (Core charge $175)
Type III
A step up from the Type II head due to its larger ports and more extensive porting - similar to our pure race heads but with slightly smaller ports, valves and valve springs. Designed for high performance street use, track day, rally, Targa and Carerra Panamerica race cars. Recommended for larger displacement performance engines, especially our 2.3 and 2.5 liter stroked engines where 180 - 240 HP or more is the goal. $1850 (Core charge $175) This head is now availalbe with larger valve sizes - 46 mm intake and 38 mm ext - email for details.
Type IV
The Type IV is an ultra high performance street/race head based on recent developments from our racing test program. It has some special features to distinguish it and is custom designed for each application. Email for details and options.
B18 Performance Head
For a stock bore size B18 engine you need to use a B18 head which has a smaller combustion chamber than the B20 head. It also has smaller intake valves, larger valve stems, umbrella type valve seals, and smaller ports as compared to the B20 heads. Normal modifications to this head differ some from the work done on B20 heads and consists of the following:
Performance B18 head - modifications include hardened exhaust seats, conversion to B20 valves ( smaller stems than B18 valves ), B20 seals and conversion guides ( custom machined ), ported exhaust and intake ports, larger than stock exhaust valve, larger than stock dual valve springs with retainers - $1450 + $150 core charge if we provide the head. Additional modifications are possible, including a modified combustion chamber to reduce valve shrouding and lower the compression ratio. Email for details as these heads can be done to the customer's specifications.
-------------------------------------------------------------------------------------------------------------------------------------------------------------------------------------
All prices and performance information above for B20 heads are based on heads built up from B20 F cores.
Prices and performance of heads based on B18, B20B and B20E cores will vary.
go to top
|
how to order
---
Race Heads
Our Volvo race heads are a significant step up from our street performance heads and our designed for on track competition on engines designed for high RPM and high compression. The vintage/historic race head includes features similar to the Type III Street Performance Head, but than adds larger ports, 1.4 inch triple valve springs good for 8,000 rpm, titanium retainers, 38 mm exhaust valves, with the head milled to provide a 13 - 1 CR. These are serious race heads not designed for street use. More than double the porting and flow test time goes into this head as compared to our Type II SP head. As with our street performance heads, B20F heads are the usual basis for our race heads. With our modifications they flow significantly better than any of the original Volvo R Sport performance and race heads. These heads are designed to work with our race cams and headers to produce reliable road race engines. Dyno results show well over 200 HP at the crank for a 2 liter engine and up to 250 HP for larger displacements.
Techniques for significant head flow improvements were identified during the testing and development phase of our 2009 race program. These improvements have now been incorporated into the design of our current generation of B20 race heads. The result has been dyno tested power increases of from 20 to 30 HP, without other engine changes, as compared to our previous generation of race heads. On the track the degree of improvement becomes clear as soon as you open the throttle. Further improvements are continuously evaluated.

Although our race heads include features similar to those in our street performance heads, there are significant differences as outlined below:
Intake and exhaust ports are larger with higher flow rates verified on the flow bench.
Larger 1.4 " diameter dual valve springs are installed with an additional damper spring. As compared to the 1.25" dual springs on the street heads, the larger stiffer springs allow for higher, 8,000 rpm + engine speeds without valve float. *
Titanium retainers are used to reduce weight.
The valves are lighter, high performance, swirl polished, with mulitiple valve angles.
Our standard race head valve sizes are 44 mm intake and 38 mm exhaust, 46 mm intake valves are optional.
The heads are milled to increase the compression ratio to your specification, usually over 13 - 1.
These heads will typically support well over 200 HP from one of our 2-liter B20 race engines.
Upgrades in head design applied in 2009 have added over 20 HP as compared to our earlier race heads. See our dyno charts for more details.
Prices for complete race heads based on B20F cores with the above features start at $2195 , plus a $175 core charge when we supply the head core. Prices for race heads based on B18 or B20B cores will vary depending on requested features.
Although our typical race heads are designed for vintage/historic racing in the US where larger than stock valve sizes are allowed, we also do heads to more restrictive specifications such as the FIA regulations for historic racing in Europe. Special versions are available for various applications. Call or email for additional details.
In many cases previously modified heads can be upgraded to meet our current race head standards. So if you have a race head, done by us or by another shop, fall and early winter is the time to send it in for a rebuild and upgrade in time for the start of the nest race season.
* Race heads with 1.4 " valve springs require aluminum valve covers ( which may need to be modified for additional clearance depending on the type) and modified rocker arms to clear the springs and retainers. It is crucial that these clearnaces be checked and maintained.
go to top
|
how to order
---
>>

Questions - Order Process - Payments

Questions -Email correspondence strongly preferred. Email with questions on your particular needs as we have many other parts and services available. If we don't have it we can usually get it or make it. If you need to call, the best time and number is usually 315 478 1229 mornings 10:00 AM - 1:00 P.M. eastern US time. Leave a message if there is no answer as we may be in the shop and cannot get to the phone. If we do not answer or call back try cell # 315 440 6560 and leave a message. There are often periods of 3 - 5 days, especially during the summer, when we are away due to other commitments and the office is closed, though shipping and engine work is continuing at other locations. Although I try to return calls and emails even when out of town, some are replied to when we return.

Orders - The easiest way to order is to send an email listing your parts order along with your address and we will reply with information on parts availability and a total price with shipping. Please include information indicating the car model & year with each email, and indicate under "subject " the make of the vehicle and type of part you would like to order. This will keep it from being filtered out as spam.

Payments - Payments are normally made by check, credit card, or through Paypal (www.paypal .com) Payments made by Paypal should be made to the account under our email address: jparker3@twcny.rr.com, or we can send you a paypal invoice. We also accept bank wires for larger amounts.

go to top