Products
About Our Products
We offer a line of unique high quality performance parts, principally for vintage Volvos, but with an expanding inventory of items applicable to other vintage sports cars and sports sedans of the late 50's through early 70's era including carbs and distributors for MG's, Jags, TR's, Alpines, Mercedes, etc. Modern technology has allowed us to develop products which can transform a vintage car into a car that performs like a modern sports car, while retaining its original looks and vintage character.
Testing our Supercharger System 15 years ago.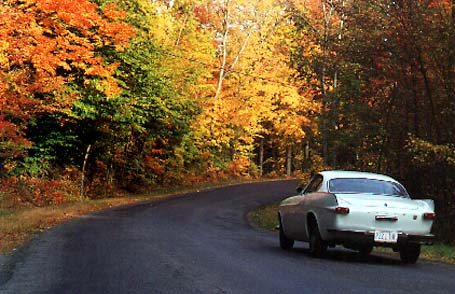 "Our test tracks are real roads"
Perhaps because of our background, we handle our parts business a little differently. Most of the parts that we offer have been developed, adapted and tested by us. Many are made by us or specifically for us to our specifications. We only stock a limited selection of original equipment parts readily available elsewhere. We don't have sales or reduce quality in order to compete on a price basis. We are not a "parts house." We specialize in performance parts, not stock parts that anyone can order from a reseller or warehouse on the internet. Some of our parts are "in stock," but many others are ordered or built to your specifications after a consultation to determine your needs. If you want to buy parts based on the lowest price or quickest shipping, shop someplace else. That's not our game. Instead, we provide service, testing, recommendations, installation help and follow-up. If you buy a part from someone who did not design it, build it or test it, and really has no idea whether it will actually help or hurt your car's performance, then don't complain when it doesn't work as advertised.
Since most of the parts that we sell are either designed, produced, and/or modified by us or for us, design and testing time goes into the part's cost, as does the time we take working with customers either in person, on the phone or giving email advice. When we develop an engine component it is dyno tested to verify performance improvements. All of our parts for street cars are street tested in cars we use as daily drivers and must meet the criteria that they improve the performance, handling or comfort of cars that we like to drive. After our testing they usually go out to a small number of customers who have agreed to participate in customer testing. Whether it works 'as advertised' will usually be reported on the internet on the'Brickboard', 'Turbobricks', and the '1800 List', and/or in various print newsletters and magazines. Customer reports are our best advertising.
Although they may be of race quality, our parts for street cars are designed specifically for street use. Whether it's engines or suspensions, the design characteristics necessary to provide for handling, comfort and safety on the street are usually quite different from what works best on a racetrack. So our parts are divided into race products and street products - even though customers have found success using some of our street products in autocross, the Targa Newfoundland, and Carrera Panamericana.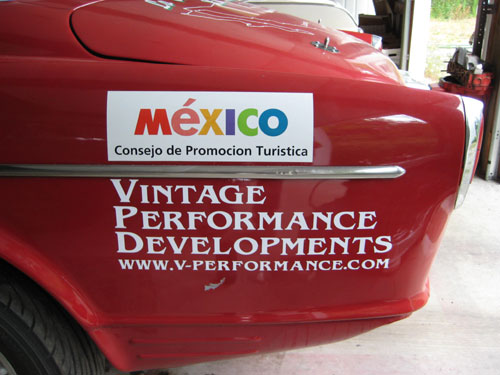 Since the majority of our parts are still for vintage Volvos, unless stated otherwise parts listed are normally applicable to Volvo B18 and B20 engines and Volvo 544, 210, 122, 1800, or 140 models. Suspension parts are generally for Volvo 1800's, 122's, 140's and 164's. Some suspension parts for 544's, 240s and 740s are also available. Where parts have a wide application or are for cars other than Volvos, that will be stated. Recent additions to our line include the 123 Distributors and Mikuni carb kits for most vintage cars, 5 speed transmission swaps for all rear wheel drive Volvos ( including the 240, 740, 780, etc. ), performance transmissions including our new rebuilt T9 transmissions, high performance exhaust systems, 2.3 and 2.5 liter B20 high performance and race engines, new high torque clutches, and "ultimate performance" supercharged vintage street Volvos.
We specialize in providing complete mechanical upgrades for vintage Volvos - engines, suspensions, transmissions - including Volvo "Hot Rods" and vintage race cars. If you have a special project or need parts not listed here, please let us know, we may want to do it on a custom basis or may already be working on it. And since we have worked on racecars from Alphas, to Marcos, Mini and Triumph, if you have a non-Volvo project in mind let us know.
If you want to find a product and its price quickly, go directly to the Parts and Price List. This listing also has the most up-to-date information. If you want a more complete discussion, with photos, descriptions and comments, go to the particular area of the website dedicated to that project.
---